CCTV Surveillance System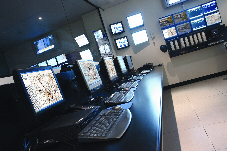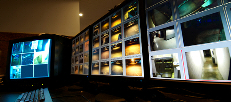 CCTV Surveillance System
Take the challenge out of securing your Live Safety and Property with CCTV Surveillance System. A security system that offers accredited technologically advanced Cameras, Digital Video Recorders and Monitoring, Central Management System.
The CCTV System serves as a most effective medium to detect early signs of danger and also provides you with the visual proof of a security breach.
Security is an aspect of concern for all to ensure protection of self and family members, property, offices, and livestock etc. Use of security cameras is considered as best way of deterring the criminals from causing harm to you or your property even when you are away from your place.
An Network Video Recorder (NVR) is an IP-based recorder that operates independently from a PC or other operation systems. Aimed to store digital video streams from network cameras, an NVR is usually incorporated with a large-volume hard disk to allow for a long period of recording. An NVR differs from a traditional DVR in its network connectivity, which allows digital data to be transmitted to other networked devices over the Internet. Another difference is that an NVR can be directly connected to a network camera while a DVR is usually be connected to an analogue camera.
A digital video recorder (DVR) is a device that records video in a digital format to a disk drive or other memory medium within a device.
Types of Digital Video Recorder:
4 Channel Network DVR

8 Channel Network DVR

16 Channel Network DVR

32 Channel Network DVR
Central Management System
To monitor all the Alarms of Above mentioned NVR and view their performance.




CMS helps to monitor all the branch office at one location Head office