Our Services & Activities
With our group of highly skilled Engineers and Technicians we undertake the Design, Engineering, Pre-Fabrication, Supervision, Supply of Equipment & Materials, Installation, Testing, Commissioning and Maintenance Services for the following systems:
Type of Service
Fire Protection System (Foam, Sprinklers, Hose, Hydrant, Water Mist, Etc.)

Fire Suppression System using Clean Agent and Inert Gases, such as FM-200, Novec, CO2, Water Mist, Etc.,

Kitchen Hood Fire System

Fire Alarm & Detection Systems

Burglar & Intruder Alarm Security Systems




Access Control Systems

C.C.T.V. Surveillance Systems

Designing & Engineering



بما لدينا من المهندسين و الفنيين , نحن دوما
على أتم الاستعداد لتقديم خدماتنا في تصميم
و هندسة و إشراف و توريد و تركيب و تشغيل
و صيانة الأنظمة التالية
نوع الأنظمة :
_ أنظمة مكافحة الحريق باستخدام ( الرغوة، رشاشات الماء الاوتوماتيكية و الخراطيم، الهايدرانات، الضباب المائي و غيرها ).
_ أنظمة إخماد الحريق الاوتوماتيكة بالغازات صديقة البيئه النظيفة والخاملة (إف إم 200 / نوفيك / ثاني أوكسيد الكربون) و غيرها.
_ أنظمة إطفاء مداخن المطابخ .
_ أنظمة الانذار المبكر و الكشف عن الحريق .
_ أنظمة الانذار و الحماية من السطو و السرقة .
_ أنظمة التحكم بالدخول باستخدام البطاقات المبرمجة و الأرقام المبرمجة .
_ أنظمة المراقبة التلفزيونية .
_ تصميم المخططات .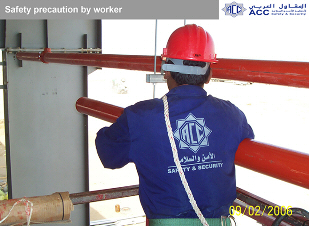 Our Team for one site